Legal Eagle™ Ultralight Specifications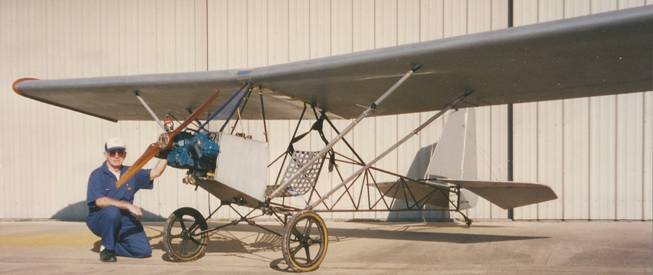 Weight 244 pounds. (dry), (six lbs under the legal limit!)
Wing Span 281 inches., Wing Cord 55 inches., Wing Area 107 Sq ft.
Fuselage 155 inches, Hight 66 inches
Fuel 5 Gallons, Gravity Feed System
Propellor (fixed pitch wood)
Tuffy Bicycle Wheels and Shopping Cart tail wheel.
Speed Limited to legal ultralight speed but can do up to 60 MPH...
Stall Speed approximately 25 MPH
Legal Eagle™ Detail Photos...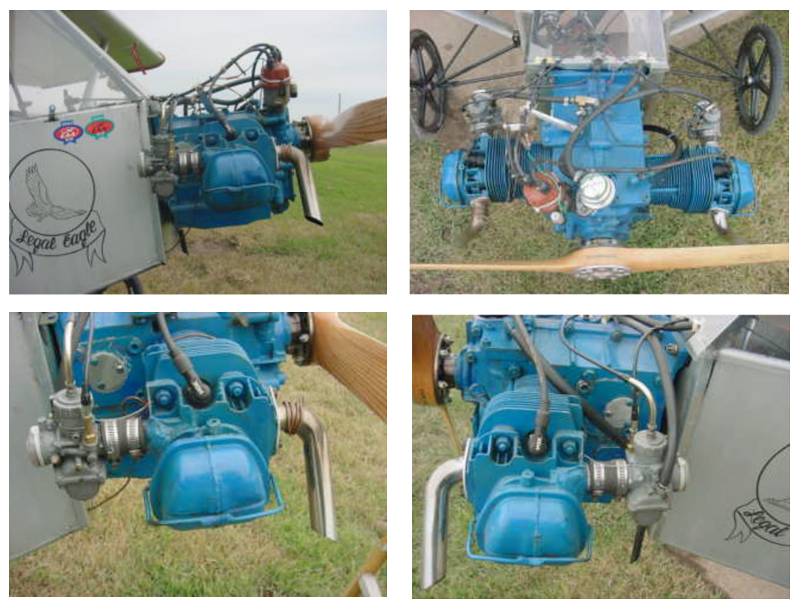 Cost To Build Estimated at $3,000 to $5,000 depending on your Scrounging ability. "I have less than $500 hard cash in mine but I had the engine and most of the tubing, etc.", Leonard Milholland.